Originally posted on Twitchy:
He just can't help himself. On the 71st anniversary of the attack on Pearl Harbor, President Obama commemorated the somber occasion by honoring … President Obama. The White House Twitter account sent out this photo today (taken in 2011):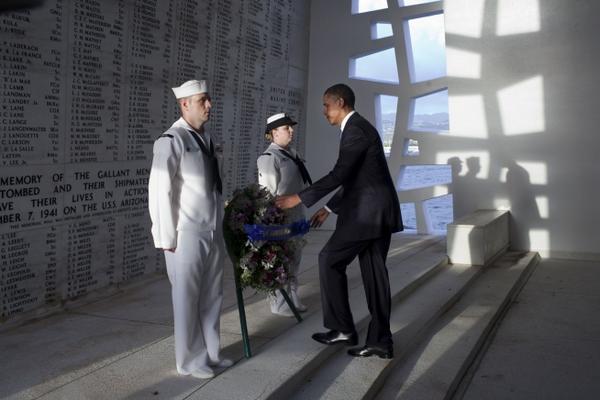 It's as if he is physically and mentally incapable of paying tribute to anyone other than himself. Utterly disgraceful.