International Liberty
I pointed out yesterday that Donald Trump has increased domestic spending at a faster rate than Barack Obama, Bill Clinton, or Jimmy Carter.
The day before, I castigated him for proposing a budget that expands the burden of government spending by $2 trillion over the next decade.
And two days before that, I explained that he hasn't really changed the trend line on jobs.
So it's safe to say I don't go out of my way to say nice things.
But I'm also very fair. I don't hesitate to praise politicians whenever they do good things, or to point out evidence that their policies are having a desirable effect.
And here's a tweet that suggest Trump has made a positive difference.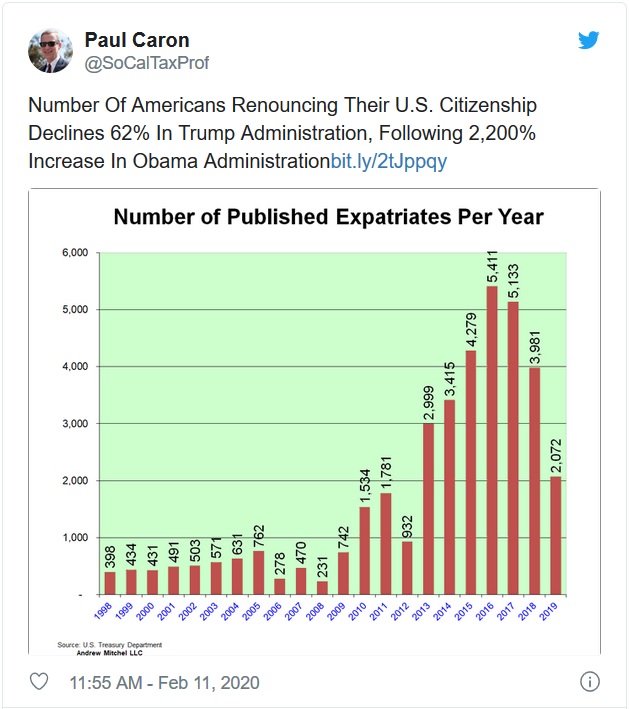 This is an amazing shift.
Especially since Trump hasn't actually fixed the problems that lead some successful people to expatriate.
View original post 176 more words