International Liberty
When considering which state has the greediest politicians, the flippant (but understandable) answer is to say "all of them."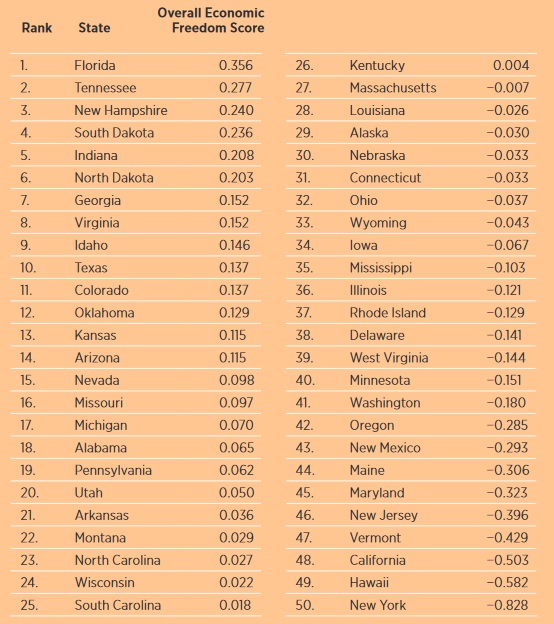 A more serious way of dealing with that question, though, is to look at overall rankings of economic policy.
According to the Fraser Institute, we can assume that Delaware apparently has the worst politicians and New Hampshire has the best ones.
According to comprehensive calculations in Freedom in the 50 States, New York's politicians seem to be the worst and Florida's are the best.
But what if we just want to know the state where politicians squeeze the most money from taxpayers? In other words, which state has the worst tax system?
The Tax Foundation gives us part of the answer in their review of state income tax burdens.
Individual income taxes are a major source of state government revenue, accounting for 37 percent of state tax collections.
View original post 211 more words