Give us more money and we'll do better…Hasn't worked in like forever…
International Liberty
I've been writing about the benefits of school choice for a long time, largely because government schools are becoming ever-more expensive while produced ever-more dismal outcomes.
But even I was surprised to see this tweet, which shows how so many parents in New York City seek alternative educational opportunities for their children.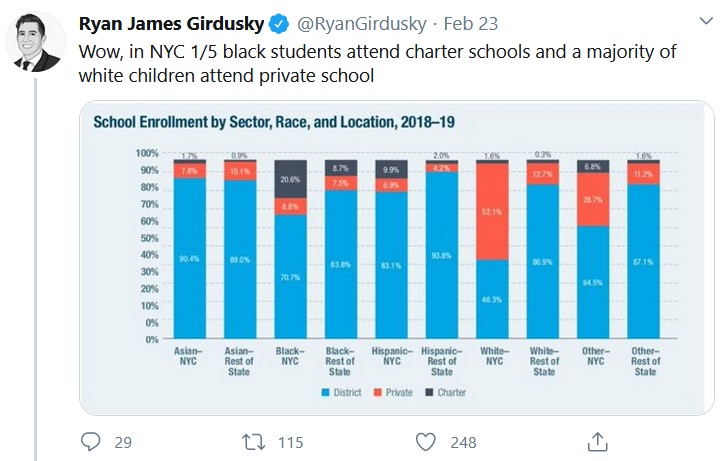 What makes these numbers so shocking is that parents are forced to pay for government schools. So when they opt for alternatives such as private schools, they're paying twice.
But they decide the extra cost is justified because they know government-run schools don't do a good job (and those failures have become even more apparent because of coronavirus).
For instance, David Harsanyi indicts government schooling in an article for National Review.
"Public" schools have been a catastrophe for the United States. …State-run schools have undercut two fundamental conditions of a healthy tolerant society. First, they've…
View original post 687 more words