Re-imagine??
Effing soy boy, Globalist, Communist areshole..
Prime Minister Trudeau: "Pandemic Provided An Opportunity For A Reset, To Re-Imagine Economic Systems,"
---
Ia m not good at this 'obey' shit being spouted by various 'experts'. What effing world are they living in??
Obey rules to end lockdown says perception manipulator Susan Michie of the government's 'Covid-19' Behavioural Science Advisory Group and member of the Communist Party. It's only because she cares – honest
---
Truth…What's coming? Who knows, but…
Keep Your Chin Up, and Eyes On the Skyline
---
COVID has created a number of little tyrants, seem to always be Democrats, Leftists, Socialists, Progressives and support Antifa and BLM violence…
---
Yep..
Change that to Biden administration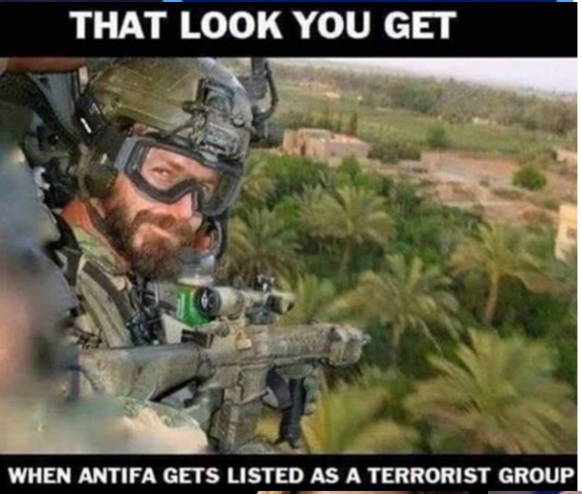 ---
As expected, lying media, lets tell the story from our false viewpoint..
'Only A Few Thousand': Media Downplays Million MAGA March In DC Over Weekend
Watch The Fake News EXPOSED In Action, All Reading The Same Exact Script!
---
Get a rope..
Report: Anti-Trump Dominion Voting Systems Security Chief Was Participating in Antifa Calls, Posted Antifa Manifesto Letter to Trump Online
---
When guns are controlled by Government…
Are Mexico's stringent gun control laws aiding a rise in cartel violence?
The result?
---
Political Realities of America – Part 1
I think we have three choices.  Fold, flee or fight.  Surrender to the hive, leave the areas under their control, or fight them.
Fold? I am to ornery and stubborn to do so..
Flee? Where?
Fight? See fold..
---