International Liberty
Even though I think economic growth is very important for human flourishing and strongly support the laissez-faire policies that will generate more prosperity, I'm mostly a libertarian because of moral reasons.
Simply stated, I hate when government bullies people like Jerry Johnson.
As explained in the video, Jerry is a victim of asset forfeiture, a policy that literally allows bureaucrats to steal from citizens.
I wish I was joking or exaggerating.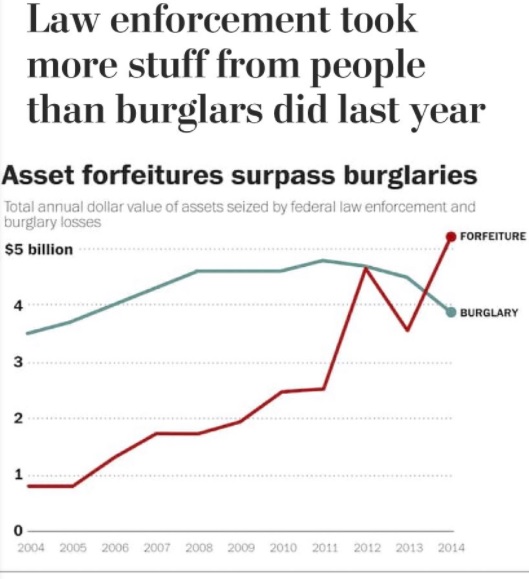 Moreover, this isn't something that only happens in very rare instances. It's so pervasive that in some years, bureaucrats actually steal more from people than burglars!
Indeed, the law actually gives cops an incentive to steal. That's why it's known as "policing for profit."
The silver lining to this dark cloud is that America's best Supreme Court Justice wants to end this awful scam.
P.S. I'm tempted to create a Victims of Thuggery Hall…
View original post 123 more words