Democrats and their propaganda media hate Americans…
At least they are honest: USA Today tells Democrats to tank economy to defeat Trump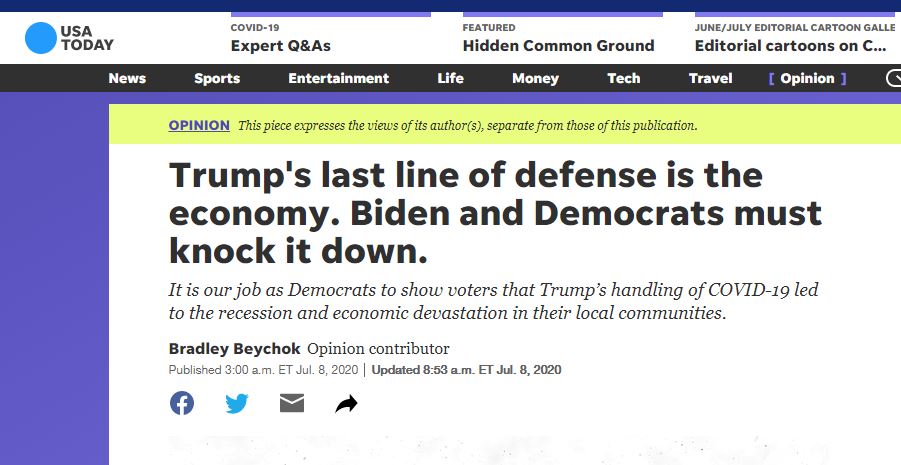 ---
No. We don't have enough!!!
---
They say you can't fight city hall..Politicians can be unelected. Bureaucrats on the other hand….Tarred and feathered?
---
I know a good spot for a pitchfork and Bloomberg…
Bloomberg's Bodyguards will Keep Him Safe from Collectivist 'Protesters' – for Now
---
Finally. Some good comes out of SCOTUS…
BREAKING: Supreme Court backs Little Sisters of the Poor against Obamacare mandate
BREAKING: Supreme Court upholds religious schools' right to hire, fire religious teachers
---
Meet The Pro-2A Trauma Surgeon Gunning For A U.S. Senate Seat
---
What the hell does abortion have to do with policing???
As usual another senseless Democrat offering..
Democrat 'Policing Reform' Bill Would Have Schools Offer Abortions, Give Illegal Aliens Voting Rights, End Prisons
Do these people get up in the morning and challenge themselves, how stupid can I be today??
---
Yep…
Dan Bongino: "You Can Take Your Mask Mandate And Shove It Right Up Your A**"
---
When your 'woke' in a good way..
Letter to the Editor: Former Gun Control Activist Turned Gun Owner
---